Saturday Arts Market
For one day each year, downtown Waterbury is transformed with the colors, textures, and inspirations of locally-made artwork.
Brought to you by our generous sponsors, the 2022 Arts Market will be packed with a wide variety of artists, crafters, makers, and more, activities, and live entertainment - it's a day of free fun for all ages!
No pets allowed! Service animals welcome. Thanks!
Join us in our new location at 5 Pilgrim Park, on the lawn behind the Train Station!
THE ARTISTS
The Waterbury Arts Fest is proud to feature some of Vermont's most talented artists! This year, on Saturday, July 9, Pilgrim Park will be transformed into an art market with incredible artworks from a very talented lineup of artists, crafters, and makers. Be sure to walk the whole event because you won't want to miss a thing!
2022 Waterbury Arts Fest Artist Directory

THE ENTERTAINMENT
From 10 am to 4 pm, the Waterbury Arts Fest will have a packed schedule thanks to our Stage & Entertainment Sponsor, Ben & Jerry's.
10:05 AM – GREEN MOUNTAIN PERFORMING ARTS
GMPA brings their Celtic Company and Performance Troupe dancers back to the Waterbury Arts Fest once again! A crowd favorite with local youth dancers performing a variety of dance styles like Highland, Irish, Hip Hop, Modern and more, plus GMPA is celebrating 10 years of performing arts programming in Waterbury!
11:30 AM – THE DEW
Creating their band name from their names, The DEW is made up of three high school boys: Dylan on the bass, Emmett on the drums, and Wesley on guitar. They play rock and roll covers and some original songs. The DEW started out as a school project and became something for the whole community to enjoy.
12:35 PM – THE ART OF DONNCHERIE
The TwinSpeak Project, fronted by singer-songwriter DonnCherie, combines powerful lyrics and rhythmic melodies into an eclectic set that's both fresh and familiar. With a sound influenced by blues rock, country, reggae, and soul, DonnCherie is "a bit Tracy, a bit Melissa, and a whole lot of heart!"
1:45 PM – BREATHWORK
Breathwork pays homage to the styles of quintessential American guitarists through a lens of improvisation and collaboration. With a repertoire of tasteful covers and dynamic originals ranging from lyrical ballads to fiery explorations, Breathwork's live shows are unique and unpredictable, weaving together numerous genres and textures in a way that is both intriguing and relatable. Xander Naylor, guitar; Pat Markley, bass; Ethan Snyder, drums.
3:00 PM – SOULSTICE
A ska and reggae inspired party band, Soulstice plays a mix of originals and covers with a sound that is roots reggae-inspired, rock-infused, cool running-filtered to have you dancing all afternoon long!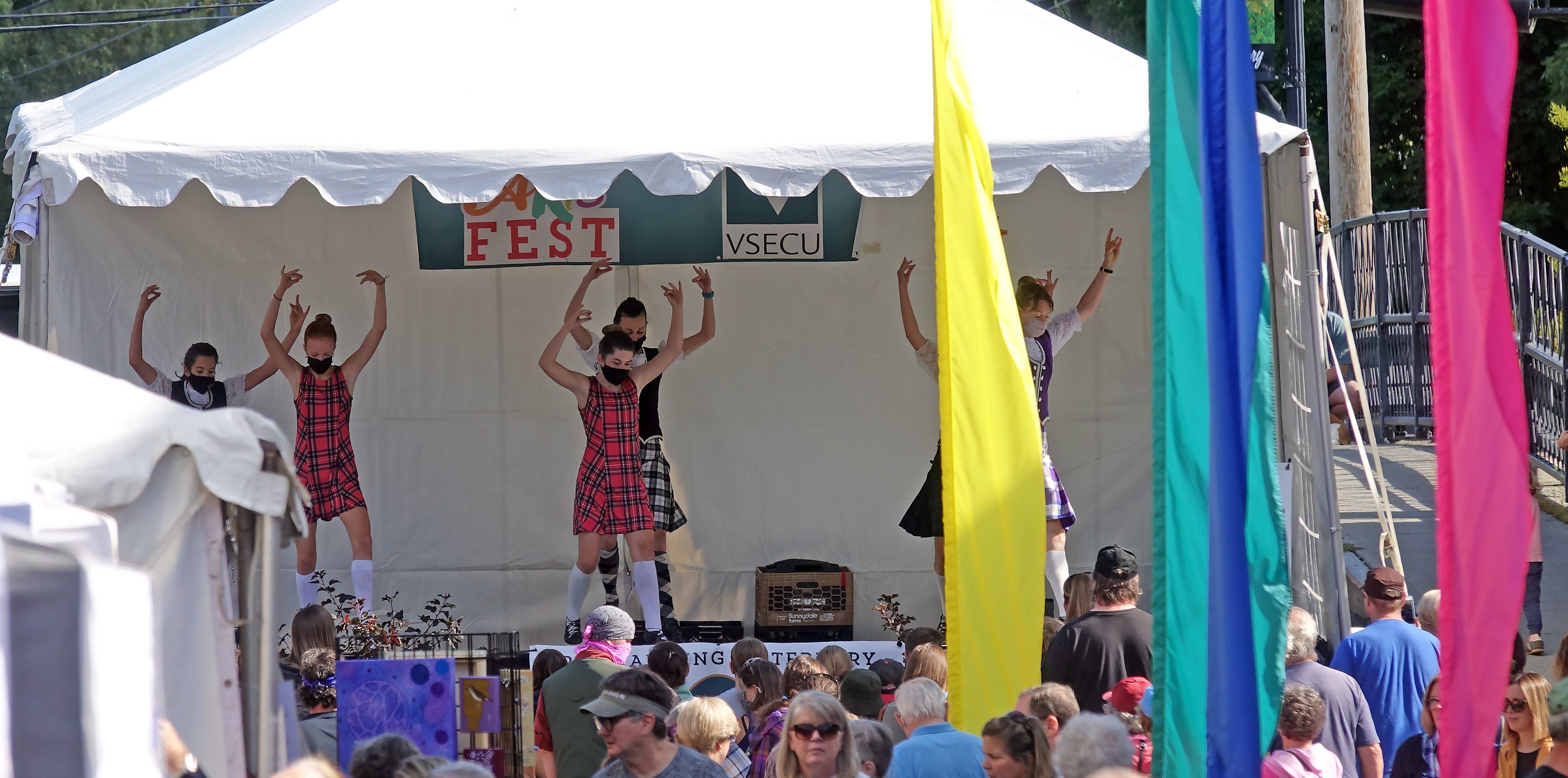 THE FOOD
Food is an art and we take all our art seriously at the Waterbury Arts Fest! Each year, we try to bring a variety of flavors to the table, all with a focus on fresh and local, and this year will be no exception!
Feast your eyes on this year's offerings:
Howln Good Kettle Corn – Kettle corn popped right before your eyes and fresh squeezed lemonade - a winning combo!
Mediterranean Mix – From their family to yours, serving up all the best Mediterranean and Greek dishes, with vegetarian and vegan options.
Kingdom Creamery – Cool down on a hot summer's day with hard ice cream in traditional and not-so-traditional flavors.
Lauren's Cheesecakes – Grab some granola for breakfast and stop back later for creamy, delicious New York-style cheesecakes made in Waterbury with beloved flavors and swirls.
Greene Mountain Nutrition & Smoothies – Stop by the smoothie truck for a fruity healthy breakfast or any time for treats packed with whey, protein, and all the best stuff.
Paprika Catering Company – Breakfast empanadas for your morning hanger and all day Argentinian empanadas, connecting ingredients from the soil to your soul, made with love.
The Skinny Pancake – You know and love their crepes, with sweet and savory options all day long, full of fresh, local ingredients.
Woodbelly Pizza – Farm-to-table sourdough pizza, making a brief stop in their mobile wood-fired oven.
Yum - Great comfort foods and festival staples like hot dogs, hamburgers, snow cones.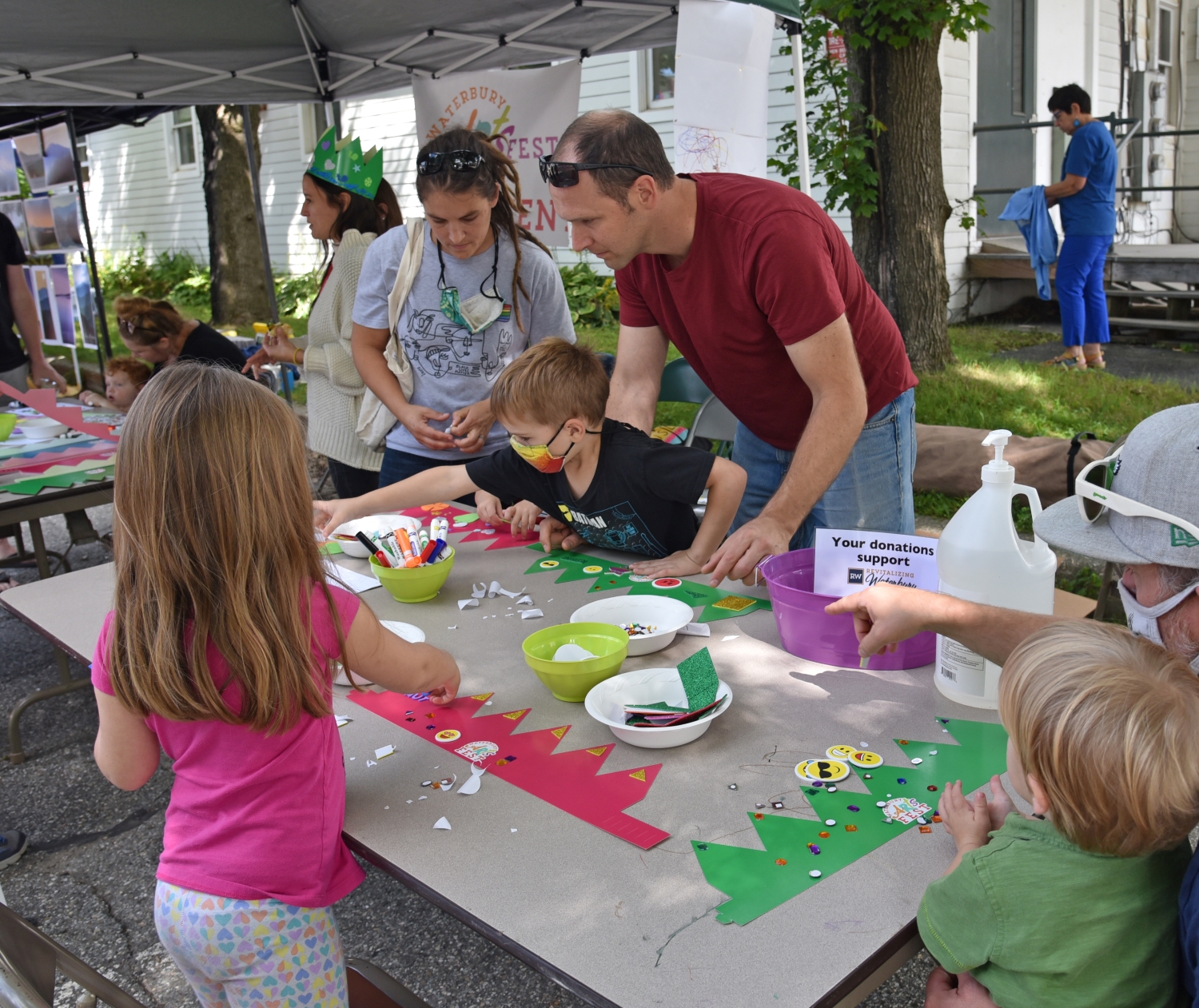 Kids of all ages can make crowns, try their hand at the pottery wheel, and explore other arts and making to their heart's content!
BUSINESS AS USUAL
Waterbury's wonderful businesses will be open as usual, both those within the walkable downtown and beyond! Be sure to stop by while you're in town for shopping at our small business, food and drinks at our great restaurants, and more!
SPONSOR & NON-PROFIT BOOTHS
Our sponsors and local non-profits will have booths too! Come visit them!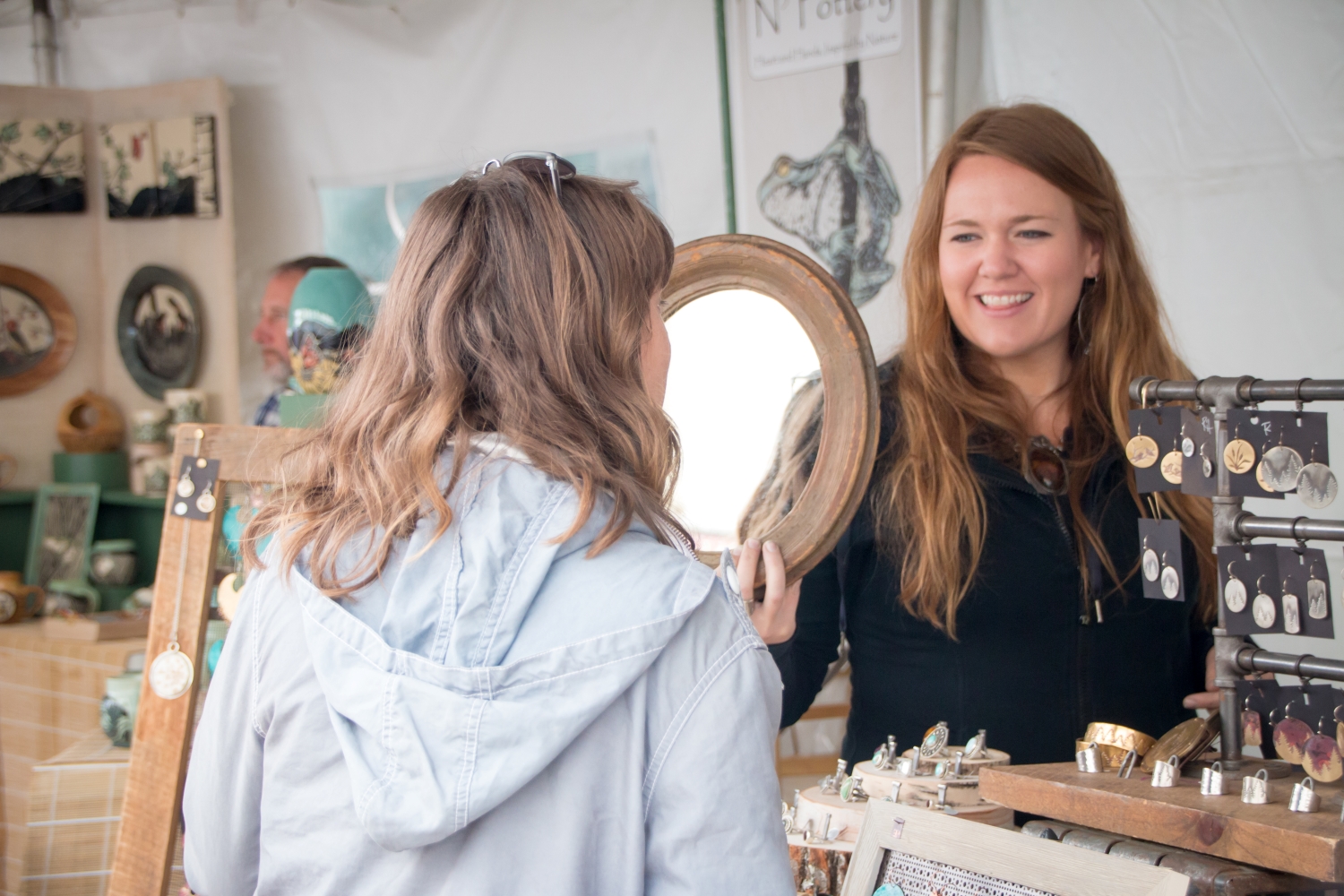 "Arts Fest is a destination event for Waterbury!"
— Arts Fest Attendee
"Great time as always!"
— Arts Fest Attendee
"Thanks for another wonderful event!"
— Arts Fest Attendee
"Wonderful event in Waterbury. Very well organized and advertised."
— Arts Fest Attendee
"I had the best time today! Wonderful customers and people. "
— Arts Fest Vendor
"Saturday was awesome! Loved all the vendors! "
— Arts Fest Attendee
"The Friday night vibe is fun!"
— Arts Fest Attendee
"RW creates festivals full of great music, food, and fun! Customers are all happy to be there! "
— Arts Fest Vendor
"It was so great to see my community out and about and having a great time."
— Arts Fest Attendee
"A great night! Excellent job by all involved! It's a must attend event!"
— Arts Fest Attendee
"I thought this was a great event in every way. Can't wait for next year!!!"
— Arts Fest Attendee