Visitor Info
Join us in our location at 5 Pilgrim Park, on the lawn behind the Train Station!
Friday, July 12, 2024 – 5:00 PM to 10:00 PM
A classic block party with high-energy live music, a beer garden and food trucks serving up tasty treats
Click here for more info on the Friday Night Block Party
Saturday, July 13 – 10:00 AM to 4:00 PM
An outdoor art market featuring 100 local artists, crafters, makers, and other vendors, plus live entertainment, food trucks, and more.
Click here for more info on the Saturday Arts Market
Pets are discouraged at the Waterbury Arst Fest. Please keep your dogs leashed and under control at all times. Thank you!
Location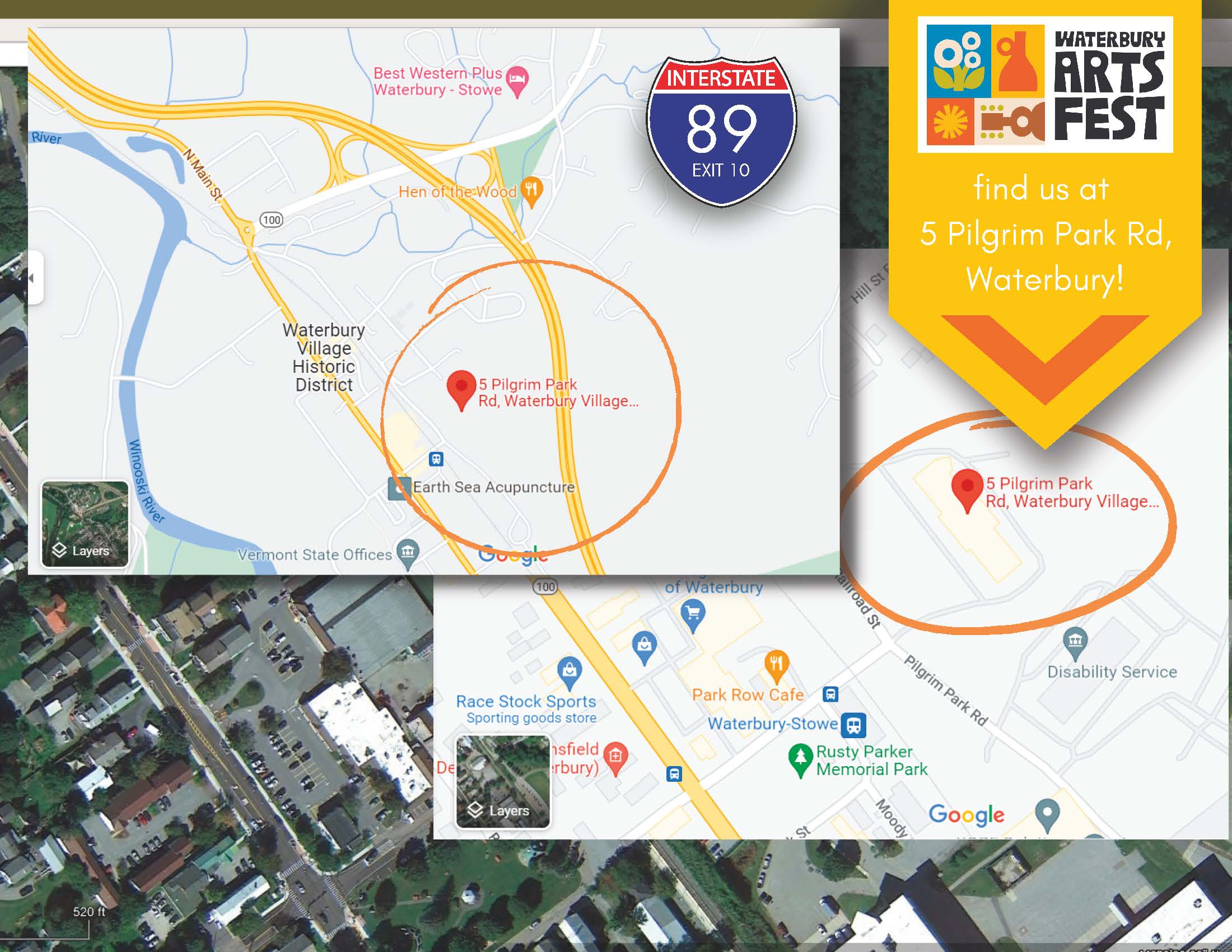 Downtown Waterbury is easy to access off Interstate 89 at Exit 10 and the Waterbury Arts Fest is now held in its new location on a wonderful stretch of lawn in front of 5 Pilgrim Park. There is plenty of parking nearby and lots of grass for picnicking.
Cost
The Waterbury Arts Fest is, as it has always been, a FREE event! It is entirely supported by sponsorships, space fees, and donations. Please make sure to patronize our artists, food vendors, and our many generous sponsors when you visit the Fest!
Parking & Access
Public parking is available at the Waterbury State Office Complex as well as along South Main Street. Follow the signs and see our volunteers who will be out on the street giving directions. For those needing accessible parking, a section has been reserved for you directy next to the lawn. Please identify yourself as you arrive and we will direct you there. You must have a handicap parking permit. Review the Parking Map before you come with complete information on where to park. Railroad Street from Stowe Street to Park Row will be closed from Friday morning until Saturday evening.
We always encourage bikers, and there will be bike racks nearby to park your ride. Thanks in advance for not riding bikes through our event!
Lodging
There are a wide variety of accommodations in Waterbury: country inns, bed and breakfasts, secluded cabins nestled among the pines, and national hotel brands. Check out the full list of accommodations here.
Get Involved!
Visit our Get Involved page for all the fun ways to interact with the Fest and the wonderful people who help bring it to life.
What else is in the area?
Waterbury is packed with fun things to do, places to eat, and ways to play outdoors! While in town, be sure to sample the famous food and craft beverage scene, shop at unique independent retailers, and explore the bountiful outdoor recreation. Waterbury is conveniently located at the convergence of the scenic Green Mountain Byway, Mad River Byway, and Interstate 89, making Waterbury Arts Fest centrally located for visitors from Burlington, Stowe, Montpelier, and the Mad River Valley. To learn more about our town, visit Discover Waterbury.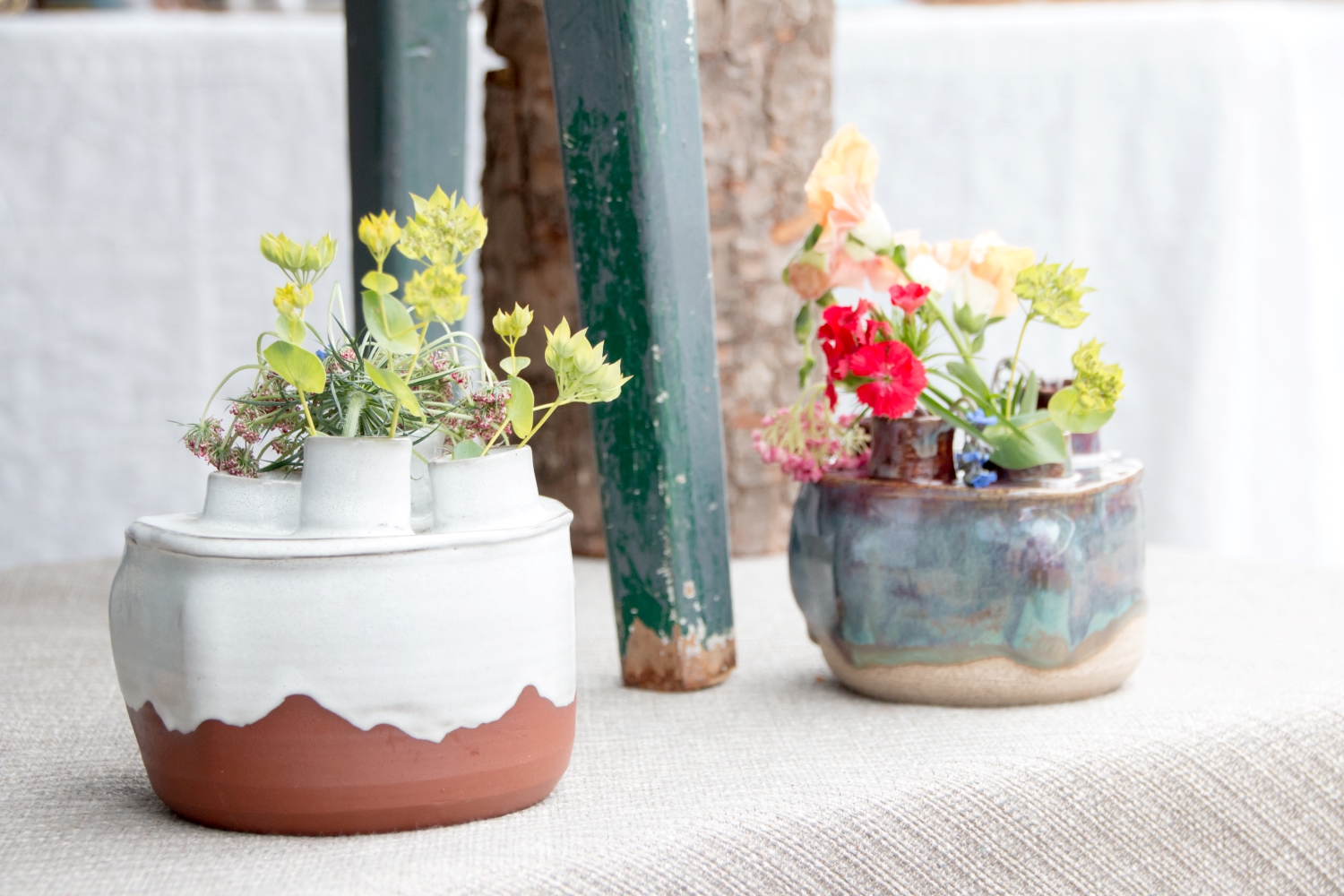 "Arts Fest is a destination event for Waterbury!"
— Arts Fest Attendee
"Great time as always!"
— Arts Fest Attendee
"Thanks for another wonderful event!"
— Arts Fest Attendee
"Wonderful event in Waterbury. Very well organized and advertised."
— Arts Fest Attendee
"I had the best time today! Wonderful customers and people. "
— Arts Fest Vendor
"Saturday was awesome! Loved all the vendors! "
— Arts Fest Attendee
"The Friday night vibe is fun!"
— Arts Fest Attendee
"RW creates festivals full of great music, food, and fun! Customers are all happy to be there! "
— Arts Fest Vendor
"It was so great to see my community out and about and having a great time."
— Arts Fest Attendee
"A great night! Excellent job by all involved! It's a must attend event!"
— Arts Fest Attendee
"I thought this was a great event in every way. Can't wait for next year!!!"
— Arts Fest Attendee